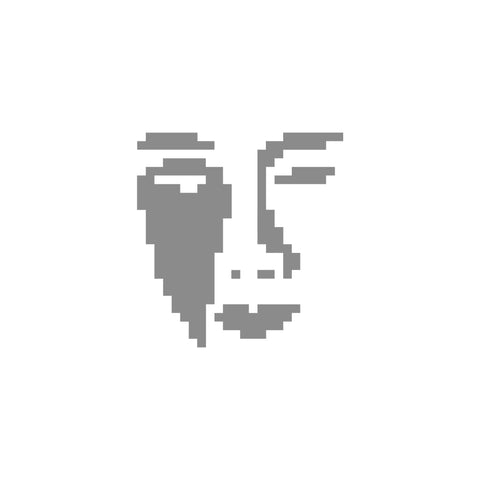 The D.A.O
Welcome To The Doübious D.A.O,
This page will quickly get you up to speed on the concept of a D.A,O before explaining how Doübious' is going to apply the theory of a D.A.O to our business model. Afterwards will be a selection of 3rd party informational videos on the D.A.O theory, additionally we highly recommend you conduct further personal research. 
What is a D.A.O?
A D.A.O aka a Decentralised Autonomous Organisation, Is ultimately a set of rules encoded as a computer program which is then uploaded onto the blockchain, the extent to which the organisation can be decentralised is varied. However all D.A.Os have transparent governance which is controlled by it's members and at its core it's a collection of individuals with a shared interest and purpose. In Doübious' case this interest would be fashion and the arts, while it's purpose would be to create a global streetwear brand. 
How A D.A.O Works
A D.A.O is a relatively new concept made possible by the developments of web 3.0. Individuals are connected within the D.A.O by a collection of digital smart contracts and online agreements which transparently outline the rules of governance. 
You can imagine it as a decentralised hierarchy.  
Decrypt.co has outline four simple steps in how a D.A.O operates:
Code is written in the form of smart contracts, which provides a governance mechanism.
Members typically use governance tokens to vote on decisions made by the DAO, such as the allocation of funds and approval of projects 
In the case of many DAOs, the impact of a member's vote can increase based on the amount they have contributed to the project.
The outcome can be based on the degree of participation as well as voting preference.
The DAO is simply a structure of governance which when uploaded to the blockchain allows for seamless and autonomous decision making between a decentralised group of people. 
How will Doübious use a D.A.O 
Doübious will implement a Hybrid D.A.O which will balance the governance between three executive branches, all of which will contain equal power. 
1. The D.A.O
2. The President 
3. The Investor Committee
Two thirds of the executive committee will have to agree for an action to be passed.
This hybrid model will too an extent centralise the D.A.O and many proponents of decentralisation will argue that the Doübious D.A.O isn't a D.A.O in it's truest form, however, it is our belief that the benefits of a hybrid D.A.O currently far outweigh the benefits of complete decentralisation. 
A hybrid model allows for a number of advantages such as,
1. Increasing the speed of decision making.  
2. Balancing the scale of authority with investment risk.
3. Increasing the opportunity of investment options.  
4. Reduces hostile bid take overs and corruption of the D.A.O.
5. Creates a structure of checks and balances increasing decision making effectiveness.
D.A.O Governance 
1 Token = 1 Vote
The structure of governance will revolve around three main bubbles of power, The President, The Investors & The D.A.O, all equal in power allowing for responsive yet responsible reactions similar to the three pillars of governance in the USA's federal government.
Changes to the individuals within governance bubbles will have to be approved by all bubbles except for individuals in the D.A.O which will be self voting.
Members of the D.A.O will be able to accumulate further tokens (Doübcoin$) by completing tasks on the job board, these tokens will represent an increased governance power.
D.A.O Treasury  
Any .ETH generated from the activities of the D.A.O will be automatically deposited into the treasury, including but not limited to D.A.O membership fees, investors investments and proceeds from digital and physical sales. 
Proceeds from the treasury will then be reinvested into further real world activities and projects, designed to generate more income for the D.A.O, these activities will centre around the D.A.O's collective desire to create a block-wear clothing brand.
Physical cut and sew collections, photoshoots, marketing budgets and more activities will all be paid for by the treasury.    
Any activity and investments using the treasuries' deposits will have to be approved by 2/3s of the executive governance structure while the treasury's budget will be initiated by the president with the overwatch of the investor board, with contributions and approval from the D.A.O. 
Once the treasury's annual budget has been approved by the executive group, the president and investor will draw up a job board for the D.A.O. This job board of tasks will be presented to the D.A.O at which point it is up to individuals to pitch creative ideas to the board and to the collective group, who'll then decide on which ideas will be actioned.   
The Benefits of Doübious' D.A.O Membership 
As a member you'll have exclusive access to work for the Doübious' D.A.O with access to the job board, working particular jobs for the D.A.O will generate personal .ETH and tokens, building tokens will give a you a larger voice within the D.A.O.
Members who have been selected to partake in creative NFT projects will be given a lifetime stake in the NFT at a nominal percentage, unlike classic capitalist structures the value of your contribution isn't completely centralised to the owner, instead the value can be more evenly distributed and shared, with a motivated and passionate collective this value has the potential to be exponentially increased. 
Members have governance over the direction of the brand and a voice at every level, you can directly help to control its success, giving you a sense of ownership, becoming a member of the D.A.O allows you to become a member of something greater than your individual creativity, you can focus on your talents and passion while understanding the D.A.O will use it's collective skills to help your idea reach new heights.  
In the long term the project aims to create a profit sharing mechanism within D.A.O where your tokens represent your share of profit, however it is difficult to currently project when this might be possible.
Doübious D.A.O Split/Structure/Executive Structure 
To begin with the D.A.O population will be divided into different skill set categories, with the different groups population contribution dependent on relevance and importance to the project  
Graphic Designers/Artists 
Fashion Professionals
Fashion Designers 
NFT/Crypto Insiders 
Media Professionals
Photographers/Videographers 
Marketing Professionals  
Aragon D.A.O Solutions 
As a D.A.O must be uploaded onto the blockchain, Doübious will need to implement a D.A.O platform/software.
Currently the D.A.O platform market is both competitive and emerging, however for discussion purposes our D.A.O will be hosted on the most developed platform thus far, Aragon 
The Aragon platform offers multiple, hosting, governance, voting and communication services which will be necessary for the D.A.O to effectively operate. Amazingly these services are offered for free while more importantly the services are also secure, flexible, scalable and modular. 
Aragon Client 
Creates and manages the DAO, The president will upload the D.A.O onto the blockchain via the Aragon Client interface which works as the portal to our D.A.O, with it's launch pad and control centre suites.    
www.aragon.org/aragon-client
Aragon Govern 
A pioneering framework for frictionless DAO governance with on-chain execution and plug-in dispute resolution, this will act as the mechanism in which the D.A.O actions it's ideas. 
www.aragon.org/aragon-govern
Aragon Voice 
The platform for the D.A.O to discuss ideas off the blockchain, this will act as the forum or town square of ideas, individuals can debate future budgets, collections and marketing campaigns while also proposing new ideas and discussing the brand vision as a whole.
Voice is Gas-less and universally verifiable voting, it's marketed as the ultimate solution for creating and managing proposals and voting in a decentralised, cost-effective, and secure manner.
www.aragon.org/aragon-voice
Aragon Court
The D.A.O court will deal with any disputes within the D.A.O just as physical courts have for hundreds of years.
A decentralised dispute resolution protocol will handle subjective disputes that cannot be resolved by smart contracts alone, Aragon is currently building A network of incentivised guardians drafted for each dispute, ready to intervene and arbitrate on a ruling. Helping to keep the D.A.O focused on its objective. 
www.aragon.org/aragon-court
How To Join The D.A.O
Membership to the D.A.O is only approved through the application process, members are expected to actively contribute to the project and have been specifically chosen and approved because of their skill set.
The strength of the D.A.O is in it's members 
The Application Process.
1. D.A.O members are either headhunted by the president and investors or apply through the website.
2. Potential members are asked to fill out a survey
3. Potential members will have introductory meetings with the president to further discuss web 3.0, doübious and their potential contribution to the group 
4. Approved members will be asked to complete one D.A.O task and will buy the first round community NFT.
Further Reading into the D.A.O
What Are DAOs? (And How One DAO Turned $10M into $1B) | Forbes
What is a DAO in Crypto? (Decentralized Autonomous Organization)
How to Create a DAO - The Definitive Guide